Image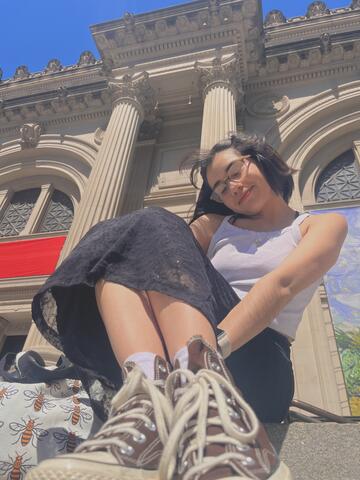 Hometown: Chicago, IL
Year/Graduation: Senior, May 2024
Concentration:  Human Dimensions of the Environment
Why Illinois? – What factors helped contribute to your decision to attend the University of Illinois at Urbana-Champaign?
While I would love to say I always knew I wanted to go to Illinois, I didn't. Yes, Illinois was on my radar, but it wasn't my "dream school". Truthfully, for me, financial aid was a huge deciding factor. Illinois was able to provide me with an amazing financial aid package and provided me the independence to move away from home while having great academics. I had the chance to stay in Chicago for school and almost did. But I'm glad I decided to come to Illinois and experience a whole different life here in Champaign-Urbana.
Why NRES? – Specifically, why did you choose to study Natural Resources and Environmental Sciences?
When I looked at universities to apply to, I was initially looking at places with good computer science and mathematics programs. That is what I originally had my heart set on, but soon after, I realized computer science wasn't what I wanted to do for the rest of my life. So, I began exploring all the different majors UIUC offered during my freshman year. I looked through the course catalog, met with advisors, and investigated any major I was interested in.
After I met with Susan Helmink (the NRES undergraduate advisor), I knew NRES was what I wanted. Looking through all the classes offered through the major made me excited. After asking countless questions of the professors and what life as an NRES student was like and realizing just how prevalent environmental science had been in my life despite my not noticing, I was set.
I've had the opportunity to have hands-on classes and even go to Mexico with one of my favorite professors. NRES became the close-knit community I wanted while attending a big state school.
It's also not hard to see how important environmental science is for the communities I am a part of. I am proud to be a first-generation Mexican-American and college student; I hope to get more people from similar backgrounds excited and interested in environmental science.