Image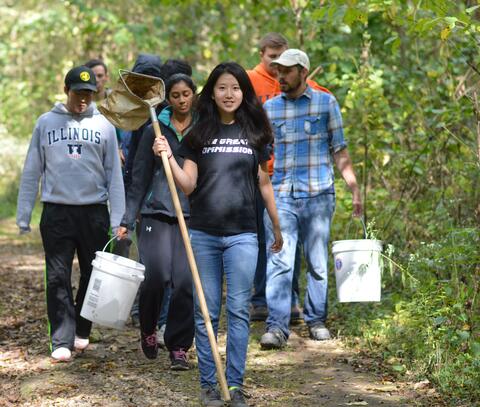 Get an active, hands-on, scientific education that prepares you to address critical environmental issues. Prepare to navigate the social and political climate of your natural resources or environmental science-oriented career.
While the emphasis of this program is on the physical and biological sciences, we also provide you with a strong social science background. This is especially useful for students interested in a career in policy, law, or advocacy.
Many alumni of our B.S. program have completed graduate and professional degrees. While there are amazing graduate degree opportunities in Natural Resources and Environmental Sciences, if pursuing a graduate degree is not in your plans, there are plenty of career opportunities available right after graduating with your bachelor's degree.
Enhancing Your Education
Life outside of the classroom
We're here to support your future in natural resources and environmental sciences.