Image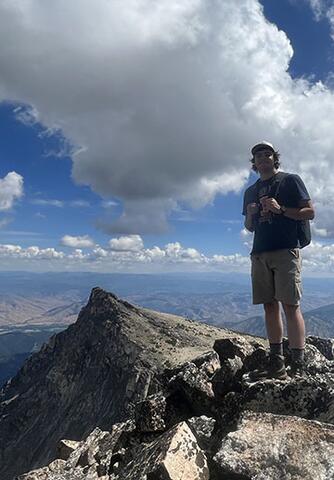 Hometown: Sumner, IL
Year/Graduation: Senior, May 2023
Concentration: Fish, Wildlife, and Conservation Biology
Why Illinois? – What factors helped contribute to your decision to attend the University of Illinois at Urbana-Champaign?
I chose the University of Illinois because, while looking at all of my options, there were many things to consider. How far would I be from home, where could I afford to go to, and what schools had majors that I was interested in?
When looking at all of these things, U of I ended up checking all of my boxes. I am only a couple of hours from home, and I got a great scholarship that made going here just make sense. Most importantly, while I had not officially decided on NRES, I did know that U of I had a very well-rounded program for the two majors I was debating between.
If I had to redo all of the choices that led me to this University, I would not change a thing.
Why NRES? – Specifically, why did you choose to study Natural Resources and Environmental Sciences?
I chose NRES because I have always been drawn to the outdoors. As a kid, I spent as much time as possible doing something outside. Whether it was fishing, hunting, or just playing outside to enjoy it. I never thought that I could make a lifelong career doing exactly that.
After learning about NRES, I knew that was what I wanted to do because it combines all of my favorite things. Not only do I hope to spend much of my time outdoors for the rest of my life, but I have also learned how to advocate and maintain many types of environments in a way that benefits all living things around that area.