Image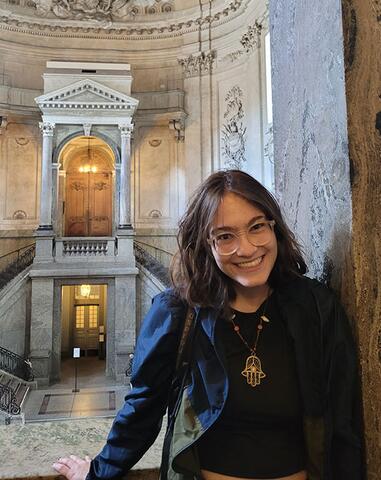 Hometown: Lisle, IL
Year/Graduation: Senior, May 2023
Concentration: Human Dimensions of the Environment
Why Illinois? – What factors helped contribute to your decision to attend the University of Illinois at Urbana-Champaign?
I have always wanted to learn for as long as I can remember. I always knew that I would do whatever it took to learn everything I could. Poverty created generational anxiety about education in our family - my material conditions made pursuing higher education an unattainable goal. The Illinois Commitment offered me access to enriching opportunities in an esteemed research institution. I am here four years later, finishing my B.S. in NRES. I am more than I ever thought I could be and learning more than I ever imagined.
Why NRES? – Specifically, why did you choose to study Natural Resources and Environmental Sciences?
NRES surrounds me with tools to navigate an inherently unjust organization of the economy and society. I have learned how to communicate about environmental and climate injustices - enunciating the institutions, actors, and interests maintaining the structural oppression.
As an NRES major in the Human Dimensions concentration, I have begun to develop a nuanced, more diaphanous perspective on the political and ecological landscapes of urban ecology, environmental sociology, and climate justice.