Image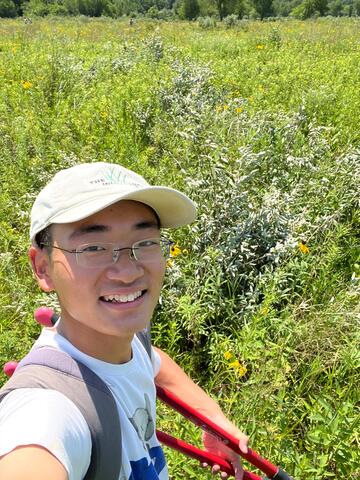 Hometown: Changsha, Hunan, China
Year/Graduation: Senior, December 2023
Concentration: Fish, Wildlife, and Conservation Biology
Why Illinois? – What factors helped contribute to your decision to attend the University of Illinois at Urbana-Champaign?
First of all, I chose the University of Illinois because it is a public school with lower tuition compared to the many other colleges I applied to.  Second, UIUC has a very high reputation for environmental studies, which is what I am really interested in learning and working in the future.  
Third, UIUC is very open and tolerant. I feel that as an international student. Wherever we are from, we all belong to the family of U of I. People I meet on campus are very nice and are willing to talk and make friends with me. Thus, UIUC is home to me. Last but not least, UIUC has a wide range of resources that we can utilize as a student. In this way, I am able to use those resources to develop my academic interests and skills more professionally.
Why NRES? – Specifically, why did you choose to study Natural Resources and Environmental Sciences?
First, I have had a keen interest in ecology, biology, environment, and conservation since a very young age. As I grew up, environment concerns such as air pollution, habitat loss, and greenhouse effects gradually become a serious threat to the planet where we live. I was so sad to see these occurring. Since then, I was determined to study environment, wildlife and conservation to make our planet a better place to dwell. 
Second, NRES has a very huge reputation in UIUC, and here, I am able to find a lot of student organizations, undergraduate research opportunities as well as volunteering events where I can get more deeply involved. I am able to obtain more useful hands-on knowledge and skills through these resources. 
Third, I love the atmosphere NRES creates. Faculty members from various classes are friendly and are willing to address any interests, questions and concerns. All my classmates have a very keen interest in environmental studies, and we are all deeply involved in assisting each other and working together to reach our common goals.
Thus, NRES is not just a major but a family!