Image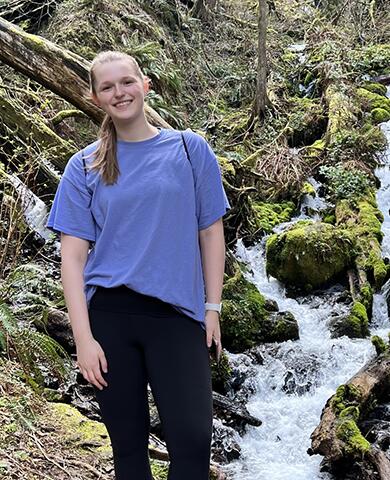 Hometown:  Gurnee, IL
Year/Graduation:  Sophomore, Spring 2026
Concentration:  Human Dimensions of the Environment
Why Illinois? – What factors helped contribute to your decision to attend the University of Illinois at Urbana-Champaign?
When comparing my school options, I chose Illinois because there are many opportunities offered here that will set me up for success. There are almost endless resources on-campus and online for students to prosper while furthering their education including the career center, multiple libraries, databases, research opportunities, and many more. I did not know exactly how many resources we have on-campus, but I still knew that attending a large institution with a big academic reputation would give me all the tools that I need to be successful as a student and a human being.
Another big factor that contributed to my decision was that the vibes on campus are wonderful. While I was visiting the campus, I enjoyed looking and walking around the quad and the College of ACES side of campus. I was super excited to come back to explore everything as a student. It truly feels like home here, and I am proud to say that I attend this institution.
Why NRES? – Specifically, why did you choose to study Natural Resources and Environmental Sciences?
When I was exploring my career options back in high school, I had a teacher recommend that I consider environmental law. I loved science throughout high school, but I felt like I would be more passionate in the law and policy route of this field. NRES allows me to continue learning about the scientific aspects of the environment while providing me with the opportunity to have a concentration in my main interest of human impacts on the environment. To quote Hannah Montana, you get the best of both worlds.
I also chose NRES because I knew that I would have endless opportunities within classes, internships, career development, and more. When I visited campus and got to learn more about the NRES department, I knew that if I came to this school I would be supported by the faculty and students in my education and activities.