Image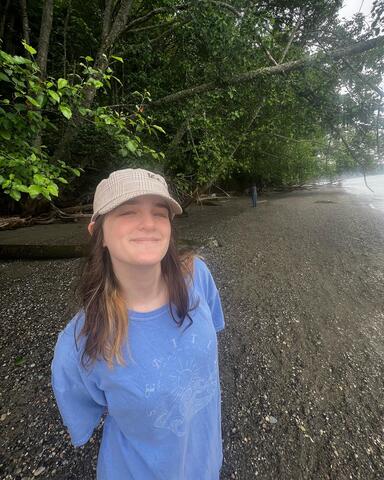 Hometown: Belleville, IL 
Year/Graduation: Sophomore, May 2026
Concentration: Human Dimensions of the Environment
Why Illinois? – What factors helped contribute to your decision to attend the University of Illinois at Urbana-Champaign?
When deciding what schools to go to in my senior year of high school, I had this image of an ideal college in my head. I could just imagine the classic college in a movie where the main character walks around campus as people play frisbee, study in a cafe, and hang out with their friends on the quad.
At the end of the day Illinois was the one school that stuck with me the most and had the perfect lively atmosphere. After being here for a while I've fallen even more in love with everything about campus, especially all of the environmental and sustainability related organizations that I'm a part of.  
Why NRES? – Specifically, why did you choose to study Natural Resources and Environmental Sciences?
For so long I was unsure of what to study in college because there was no traditional major that I felt truly passionate about. But when I discovered that I could study in environmental science I felt a wave a reassurance.
The environment and nature are something that I've cared deeply about ever since I was a kid so the idea of studying natural resources and environmental sciences here at Illinois sounded amazing to me. I really wanted to dive deeper into my knowledge of the environment and learn about how humans affect and interact with their surroundings, and I found that Illinois is the perfect place to do that.
The NRES department is also such a big and welcoming community to be a part of which is why I'm so glad I chose this major.