Image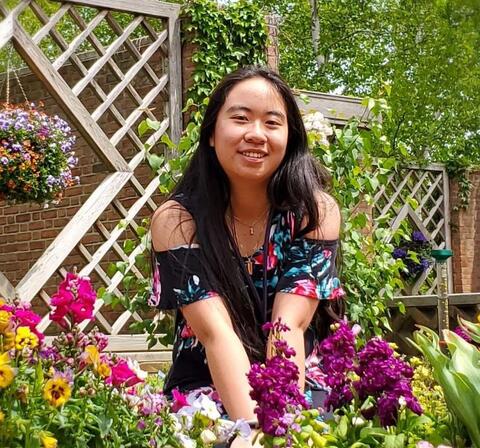 Hometown: Plainfield, IL
Year/Graduation: Junior, May 2024
Concentration: Fish, Wildlife, and Conservation Biology
Why Illinois? – What factors helped contribute to your decision to attend the University of Illinois at Urbana-Champaign?
I always knew that I wanted a large college campus or a college town just because I love the idea of just walking around to my classes and having to walk, bike, or take the bus. In my eyes, it was a city college without the actual city, and I loved the idea. However, I never got to visit the campus, so I only really had the academic side of the university to win me over, and when I learned that UIUC had a fantastic environmental science program with numerous research opportunities and internships, I was instantly hooked. In high school, I learned how open the field of natural resources and environmental sciences truly is, so I was excited to see how big the program was at UIUC.
Why NRES? – Specifically, why did you choose to study Natural Resources and Environmental Sciences?
During my senior year in high school, I took AP Environmental Science, and my teacher was not a traditional teacher. When I say that, I mean that my teacher never liked the idea of sitting down and lecturing every single day. He wanted us to do projects all day: solo projects, partner projects, group projects, and finally a class project. He really valued hands-on experience because he believes that is the best way to learn environmental science, and I wholeheartedly agree. I absolutely loved this class, and I really wanted to continue that into university. Luckily for me, while not all NRES classes have hands-on components, every single professor is excited to share their experiences, knowledge, and different opportunities with their students, giving everyone the opportunity to have hands-on experience.