Image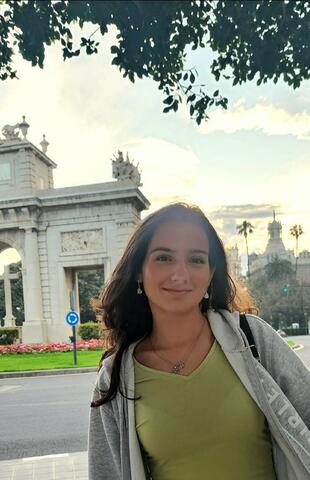 Hometown: Lake Zurich, IL
Year/Graduation: Sophomore, May 2026
Concentration: Environmental Science & Management
Why Illinois? – What factors helped contribute to your decision to attend the University of Illinois at Urbana-Champaign?
I chose UIUC because it is known for its well-established and reputable programs in the environmental science field with dedicated faculty and experts in a broad range of disciplines. UIUC has state-of-the-art laboratories, modern libraries and classroom facilities that can satisfy the academic and research needs of students.
Another factor that contributed to my decision to attend UIUC is the great social life campus offers. UIUC is a very big and culturally diverse community of students and home to plenty of clubs, organizations and activities that can help to make friends, create valuable networks and have fun.
Why NRES? – Specifically, why did you choose to study Natural Resources and Environmental Sciences?
I specifically chose Natural Resources and Environmental Sciences (NRES) because I want to learn how to address environmental challenges and dedicate my career to working towards solutions to the problems related to resource depletion, pollution, and climate change.
I also like the interdisciplinary approach of the NRES program because it combines elements of chemistry, biology, geology, ecology, economics, and policy. This approach allows me to review environmental problems from multiple perspectives, gaining diverse skills and complex knowledge. Thus, I will be able to work across different environmental fields and contribute to the protection of our ecosystems and planet.