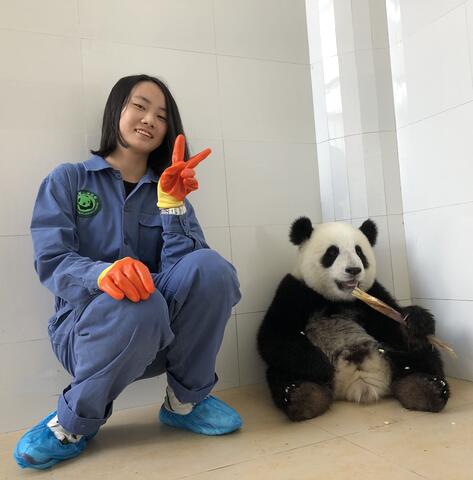 Hometown: Hunan Changsha, China
Year/Graduation: Sophomore, May 2025
Concentration: Fish, Wildlife, and Conservation Biology
Why Illinois? – What factors helped contribute to your decision to attend the University of Illinois at Urbana-Champaign?
The first reason why I choose UIUC is that it is a very diverse and inclusive family. I think UIUC has always been very friendly to international students, which is not only reflected in academic inclusion but also in daily life. On Green Street, everyone can easily find their own sense of belonging. Chinese restaurants really bring me happiness! At the same time, many of the people I meet are very willing to communicate with me, make friends and offer help, even though I may not speak English very well!
Second, the professional level of UIUC is also beyond doubt. Excellent professors, excellent libraries, convenient transportation, and high professional ranking all make me feel that I belong here!
Why NRES? – Specifically, why did you choose to study Natural Resources and Environmental Sciences?
Since childhood, I have been particularly interested in news and documentaries about animal protection. In my mind, those who work in the front line of animal protection of wildlife protectors are very great, the hardship of the environment and the difficulty of repairing the environment will not hinder their love for the environment and animals! Because of my admiration and yearning for them, I chose NRES! I hope I can be engaged in similar work in the future!