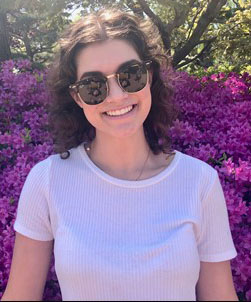 Hometown: Gurnee, IL
Year/Graduation: Senior, May 2022
Concentration: Ecosystem Stewardship and Restoration Ecology
Why Illinois? – What factors helped contribute to your decision to attend the University of Illinois at Urbana-Champaign?
I chose Illinois not only because it is close to home, but because its education is one of the best in the country and will give me numerous opportunities to pursue what I am passionate about. UIUC has everything I was looking for in a school: fun campus, excellent education, study abroad opportunities, clubs, and more; all within a fair cost of attendance.
Why NRES? – Specifically, why did you choose to study Natural Resources and Environmental Sciences?
When I was little, I had to do a project on an endangered species, since then, my enthusiasm for environmental science only grew. When it came to choosing a college, it wasn't a matter of what major I wanted to choose, but wheat I wanted to do it. When I came across UIUC's program, I knew that's where I would want to spend my next four years.