Discover the "wicked" problems that exist at the intersection of environmental issues and human affairs.
Degree requirement: None
Semester: Spring, fall
Program length: 3 university semesters
Format: Hybrid (online and in-person)
More detailed information below.
The Certificate in Wicked Environmental Problems is designed to let students confront "wicked problems" that emerge from the intersection of the environment and human affairs. Wicked problems abound in natural resources and environmental sciences. From climate change, to pollution, to environmental justice, and invasive species.
Wicked problems are stubborn and intractable, and difficult to solve for many reasons:
incomplete or contradictory information
conflicting values among stakeholders
multiple constraints in different spheres (political, economic, environmental)
incompatible framing of both solutions and problems
connections to other problems
This certificate highlights NRES classes that specifically center these wicked problems, and it allows students from across the University to bring their own individual and disciplinary knowledge to bear on these problems. It is open to students of all majors.
Current UIUC students may use the Start Certificate button below or contact Susan Helmink, NRES Advising Coordinator (shelmink@illinois.edu), to discuss adding this certificate.
Tuition
Estimated tuition and fees for the Professional Development Certificate depend on the number of courses and hours taken. See Illinois Online for tuition and fee information.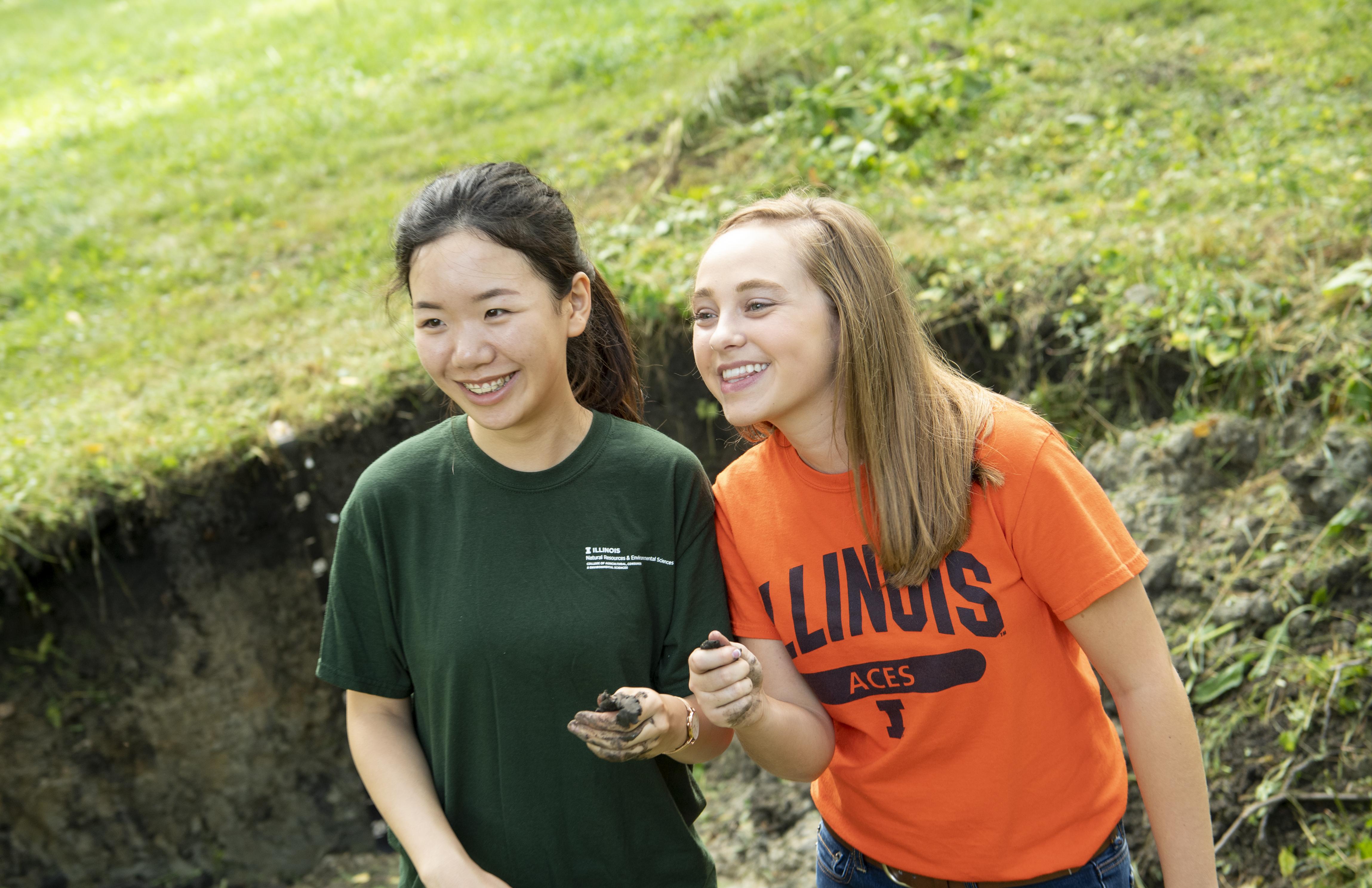 Program Highlights
This certificate will help students become better problem-solvers as they embark upon their future careers. Students will learn a unique perspective on some of the most pressing environmental challenges, and it will allow them to reflect on the complexity and multi-dimensional nature of potential solutions to these problems.
Courses

Requirements

Complete at least nine credit hours
Take courses for academic credit and earn a "B" or better for all courses

Course list

Complete NRES 287: Environment and Society (3 Hours, offered every spring)
Complete 6 additional hours of coursework from the following list:

NRES 103 - The Great Lakes: Freshwater Wonder at Risk (3 Hours, offered every fall)
NRES 105 - Climate Change Impacts on Ecological Systems (3 Hours, offered every spring)
NRES 224 - Social Justice and Environment (3 Hours, offered every fall)
NRES 362 - Ecology of Invasive Species (3 Hours, offered every spring)
NRES 418 - Wetland Ecology and Management (3 Hours, offered fall of even years)
NRES 420 - Restoration Ecology (4 Hours, offered every spring)
NRES 423 - Politics of International Conservation and Development (3 Hours, offered every spring)
NRES 428 - Valuing Nature (3 Hours, offered every fall)
NRES 439 - Environment and Sustainable Development (3 Hours, offered fall of odd years)
Body
Express your interest in pursuing a certificate. Once accepted, you will receive an email with further instructions for registration.
Title
Complete Certificate
Body
Upon completing your required coursework, you will need to submit a completion request for your certificate.